South Sumter High School
Class Of 1980
Past reunions
Past reunions
2020

Our 40th Year Reunion did happen, despite a pandemic shutdown and a fire that closed our original venue a week before our event. Some classmates enjoyed some gaming at the Hard Rock Casino in Tampa earlier in the day on Saturday, Oct 17, 2020 and the rest gathered that evening at the Big Bass Grill on Lake Panasoffkee.
Pictured are Warren Grice, David Dietz, Kevin Doll, Toni Matthews, Carla Bliss, Mary Maitland, Kathy Hodges and Lori Marable. Several loved ones of classmates also attended and Alice Martin and Becky McCoy checked in virtually.
2014
Some of our classmates got into the spirit of how they used to make wine by crushing the grapes by foot! The Lakeridge Winery Harvest Festival was a great place for our 2014 reunion amid the rolling hills of Clermont.
---
2013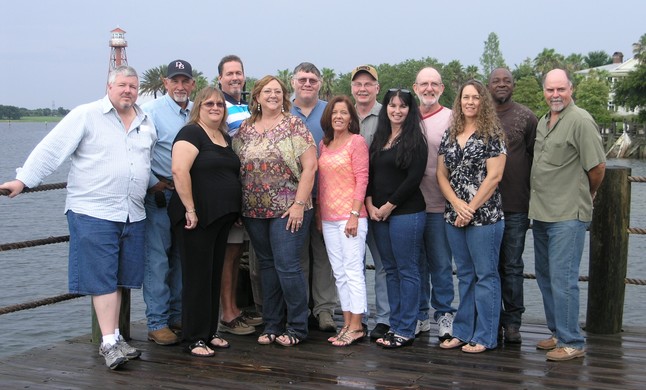 The Villages was the location of our reunion in 2013. After a great meal at the Italian restaurant Red Sauce, several classmates tried their hands on the alleys of a local bowling alley, and then hit the kareoke in the local bar to close the night.
---
2012
Your classmates gathered again at Dade Battlefield Lodge in Bushnell on Saturday, June 16, 2012. We started with a cookout, had a 50th birthday cake celebration, and then several members met later that night at Catfish Johnnies in Lake Panasoffkee for a karaoke party.
The following day, many of us went to the Father's Day Rays game versus the Miami Marlins at Tropicana Field in St. Petersburg. The Rays won the game, 3-0, and then we enjoyed a concert after the game with Gretchen Wilson, 3 Doors Down, and ZZ Top!
We have posted some photos from our latest get-together. Click on the Reunion Photos link, and then the 2012 Reunion link.

---
2011
Several of our classmates gathered at the Dade Battlefield Lodge on Saturday, June 25, 2011 for our annual class picnic. We were glad that several classmates who couldn't make last year's reunion made it this year!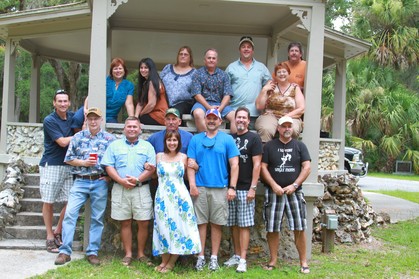 ---
2010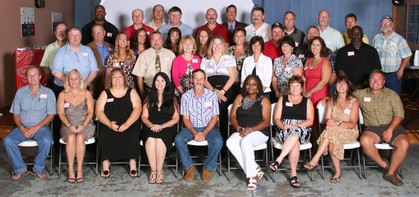 On June 25-26, 2010 the South Sumter High School Class of 1980 met for our 30th class reunion, the first such reunion in 20 years! Most everyone agreed it had been too long since we had seen one another, remember our younger days and catch up on what we've been doing all that time.